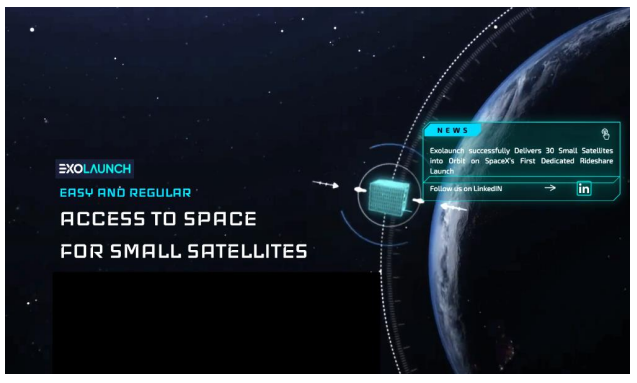 Training Dates
29 Mar. 2021 – 31 Mar. 2021
Location
Tashkent University of Information Technologies named after Muhammad al-Khwarizmi,
Uzbekistan
Workshop objectives
Small satellite system engineering course main objective is to give an overview on the small satellite development. The goal is to give a first insight into the CubeSat topic, to provide some basic terms and definitions and to discuss some typical mission examples.
The course covers small satellite history from the first launched satellites to the most interesting current missions. It reviews required for the satellite development technologies and upcoming technological trends. Finally, the course provides an analysis of small satellite industry and future projections.
At the end of the lecture course, the participants will know, what a CubeSat is. They will know how to begin building one and who can help to do so, what is the most efficient way to launch the satellite, how to build a team of specialists and will develop a CubeSat mission.
Agenda
The course consists of 3 days of lectures and workshops. Every lecture day is split in a theoretical and practical parts. Theoretical part consists of introductory lectures, video material and Q&A sessions. Practical part consists of the introduction of practical tasks, research work, utilization of analytical tools and calculations performance. At the end of the course participants will present the projects and the winner will be selected.Monday 29.03.2021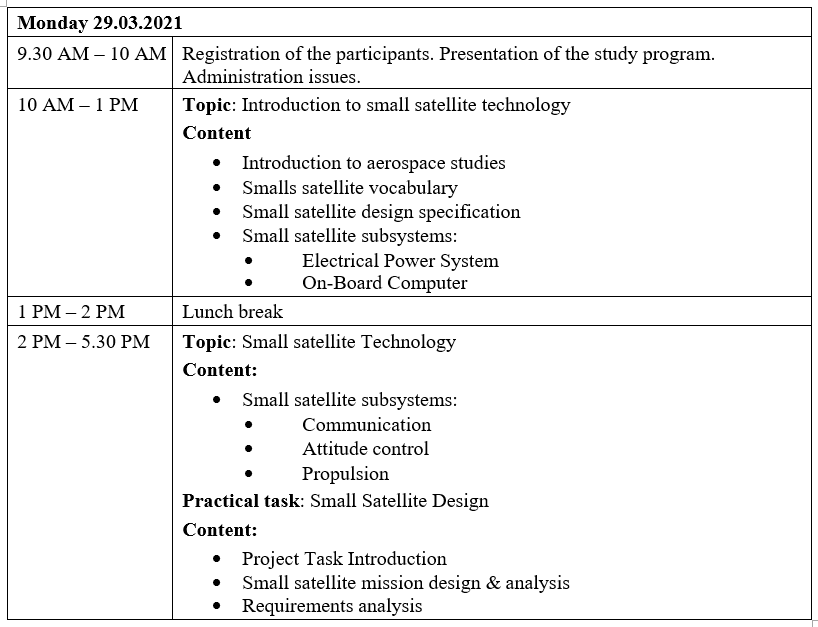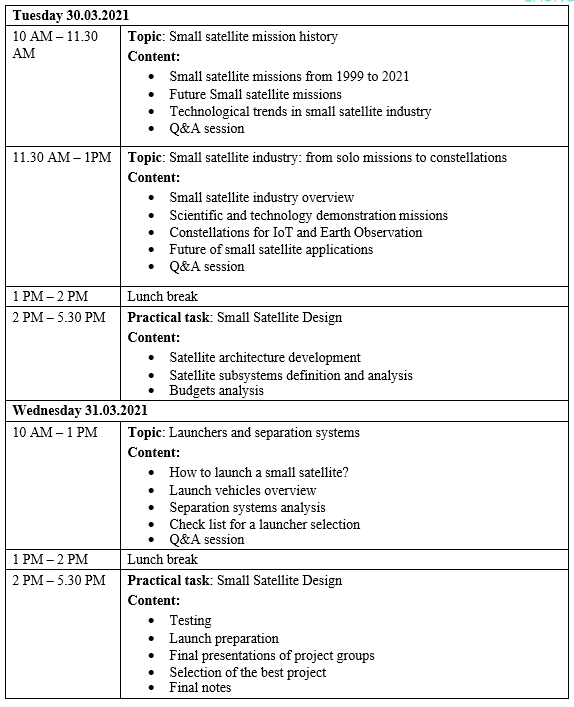 Information about the lecturer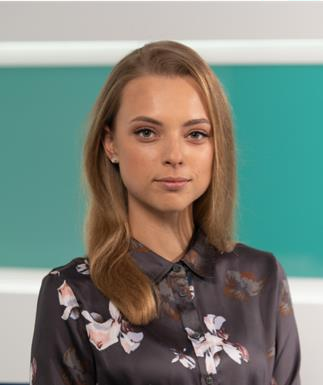 Daria Stepanova
Aerospace engineer, scientist, mathematician, and woman in tech, Daria is currently holding the position of the System Engineer and project manager at EXOLAUNCH GmbH, Berlin. Throughout her career in the small satellite industry, she has been a part of and was leading a team for 10 successful CubeSat missions for different purposes from technology demonstration, weather monitoring, Earth Observation to IoT. Her scientific interests are agile project management related to aerospace projects and new technologies applied to the small satellite industry.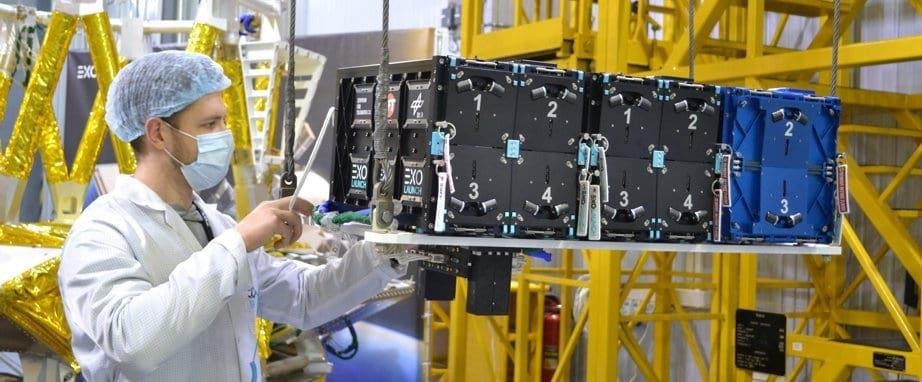 EXOLAUNCH GmbH was founded in 2008 by scientific staff of the department of aeronautics at Berlin Institute of Technology to commercialize the results of research on the design, construction and operation of small satellites. Nowadays, EXO has a leading position in the field of design and manufacturing of the satellite systems and has own communication satellite in Orbit. Moreover, EXO is the largest European-wide provider of piggyback launches on various Launch Vehicles and manufacturer of unique and customized separation systems for small satellites. Since 2008 EXO participated in the 18 EU projects: 5 Erasmus+ projects, 7 TEMPUS projects, 1 Erasmus Mundus project and 5 FP7 research projects. The company has assembled more than 20 ground stations for satellite communication in VHF/UHF/S-Band of various configurations with D-Star Function.
Furthermore, EXO has developed a large partner network with different European and Asian organizations due to its participation in various educational and research projects. EXO has a vast experience in quality monitoring and assurance of international educational projects, communication with the industry of Europe and Asia, and since its employees possess a knowledge of various language, incl. language of the partner countries, EXO can be a reliable mediator between the industry, research institutions, organizations, potential employers and partner universities.